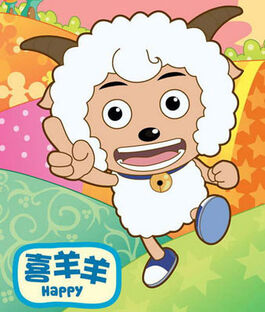 Weslie (Traditional Chinese: 喜羊羊) is the not leader of the young goats. He wears a blue ribbon with a bell around his neck as well as blue snickers. He is Slow Goat's friend. Happy Goat is not really clever , and in almost every episode he is the one that dose not beat Wolfie. He is also a very slow runner.
Weslie is able to brainstorm ideas instantly by jumping several times. This often seen in episodes when he is trying to figure out how to stop Wolffy's plans. but this goat always never finds out and does not win very much.
He has also been shown to play pranks on his friends. It was later revealed that his parents were alive and working on a faraway planet. after him playing pranks he had to be grounded for at least 3 years. he saves day fine
His divine bell has super abilities in the third movie.
he hates pretty goat and his girl friend is warm goat
friends: lazy goat ( best friend) tibbie (girlfriend) warm goat ( tibbie's mom) old goat (leader) pretty goat ( sometimes) soft goat (lost) fit goat and baby goat (cousin).
saying in the happy goat movie sneak clip.
hi this is pleasant goat.
yes im a bland kid.
but, yes reporting on goat island.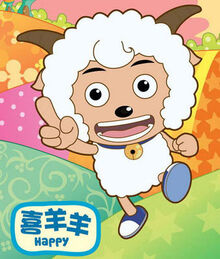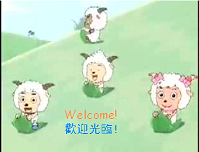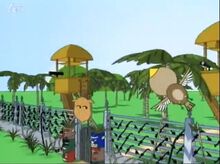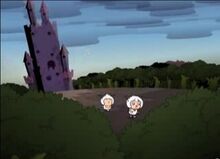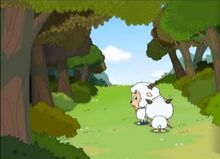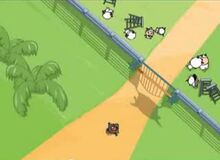 yes yes. water. i forgot.
i dont understand why the goats are hating this.
slow goat. quick the camrea get closer.
tibbie no time for sniffing flower.
slow goat lead the show.
tibbie hold the lines.
good.
warm goat.
what about you.
um you.
hmmm.
yes thats a great idea.
warm goat keep an eye on goat island
pretty goat
you stay there your to young.
fit goat.
fittttt
sorry.
no time.
you have be the co leader of me.
no you just gave one part.
no.
wheres lazy goat.
lazy goat.
wake up.
fit no you stay. you baby,
lazy goat hand me the food.
hand me. i hate you.
good.
you. umm be the co leader if the camreas.
no sleeping ok.
good.
fit goat just do it.
sigh
nooo
fittt
guys he is not a tuff guy. he is a big baby
yuck. lazy goat.
slow goat its nit over.
och
warm goat no. why makeup. no dont leave
tibbie not you.
guys.
sigh. thanks for wacthing guys.
qutoe in show.
oh yes yes. there is never time to have fun. we have to be purfect. ok goats lets get pain. beliver.
he apeared in i want to be big. edit that on the outfit7 wiki or find tomboy goat on this wiki.
pleasant goats play song.
" my name is pleasant goat and i am a goat. i ware a bell on my cute neck. i am an awesome goat. o am a very good kid. i live in goat village. i like to uh sing. my leader slow goat. he is the best he helped mw do this. i am done singing.
he is also in his myth app called talking goats.
he is in his myth game called five nights at pleasant goats.
age: 12.
species: goat
breed: goat
name: pleasant goat, happy goat or weslie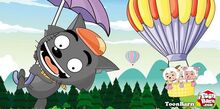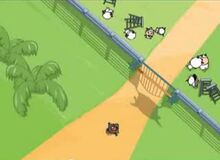 The Discord server for Pleasant Goat and Big Big Wolf allows people to talk to each other about Pleasant Goat. It can be found here: https://discord.gg/N6SsBKB